Renewal of sales optimization tool
Tryg experienced that they spent a lot of money and resources on correcting errors in their existing sales optimization tool, as it was written in an older codebase. twoday developers came onboard to renew the tool.
The Challenge
Tryg wanted to improve the sales optimization tool that they used daily, both internally and externally. The purpose was to save resources and money on the constant error corrections that the tool required, as it was written in an older codebase.
The tool's backend was coded in PHP and without a type-based framework. This not only complicated the process of correcting errors but also the recruitment of developers, as it is an outdated technology. Based on these challenges, Tryg connected with two IT consultants from twoday, who possessed the right skills to guide the process and further develop the tool.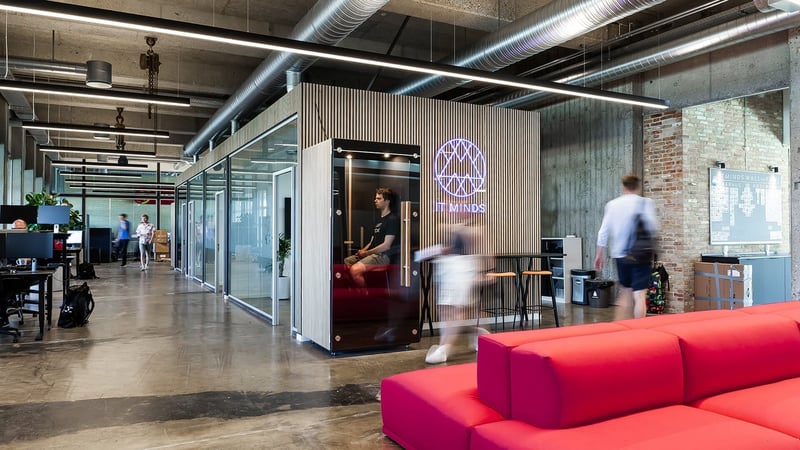 The Solution
In close dialogue with Tryg, twoday's IT consultants decided that rewriting the sales tool was the best solution - both in terms of future-proofing the tool, but also to increase the chances of future recruitment of internal developers to work with the tool. Later, more functionalities were added to the system, and even more IT consultants from twoday were involved in the project.

The new system was developed in .NET Core 2.2 and the latest version of Angular. twoday's IT consultants were part of the process from day one and helped build the structure behind the system.
"It has worked optimally for us to be able to hire competent developers who write good code while avoiding an extensive recruitment and onboarding process. With twoday as a partner, we have received skilled developers and flexible agreements."
Frederik Lykke Holst, Head of Web & Business Development at Tryg
The Value
Initially, Tryg had two IT consultants from twoday assigned full-time, but as the development process progressed, there was a need for more hands. The collaboration was characterized by high flexibility, where Tryg could scale up their existing team and have competent IT developers available just a few days after their needs arose.