Anne
Senior Solution Architect
twoday Norway
Why did you choose twoday?
I joined twoday in 2019, as a part of a twoday graduate program. The interview process at twoday was the thing that really won me over. The people I met were genuinely interested in me and my experiences, not just my grades. There was also such a wide range of industries and technologies to work with within the field of analytics, a field which is only becoming more and more important
What's your favorite part about being a twodayer?
The people I work with are fantastic. Skilled, driven, and capable people, who always let me pick their brains, and are always up for a challenge, a coffee, or festivities!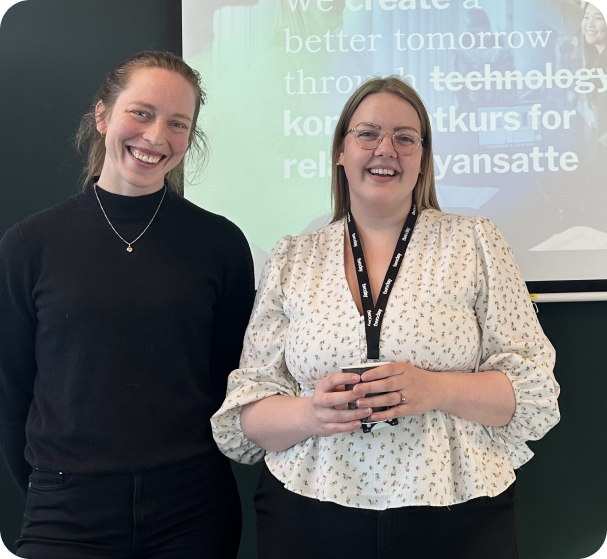 "The people I work with are fantastic. Skilled, driven, and capable people, who always let me pick their brains, and are always up for a challenge, a coffee, or festivities!"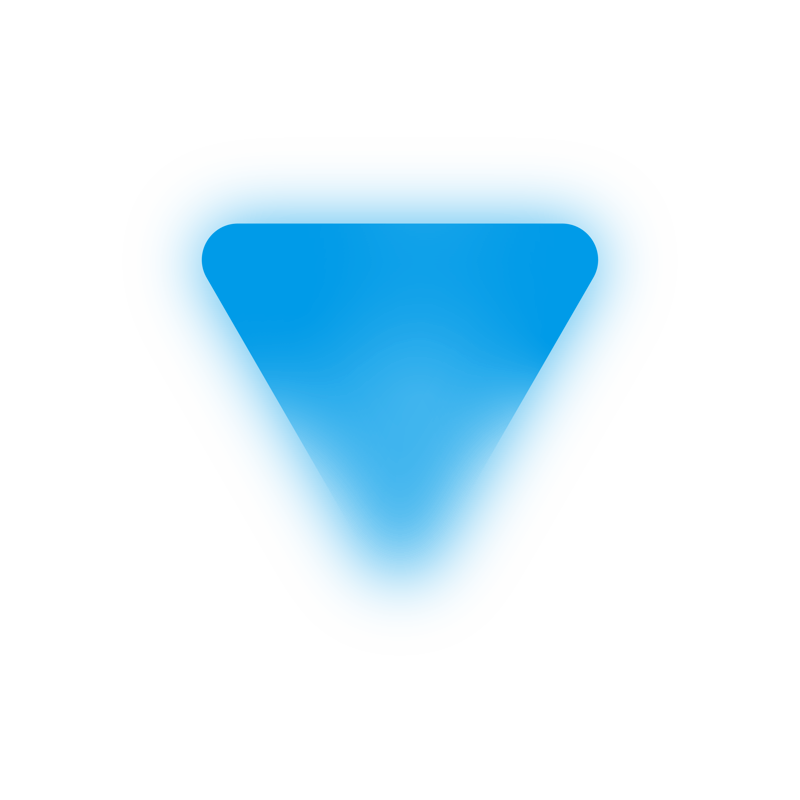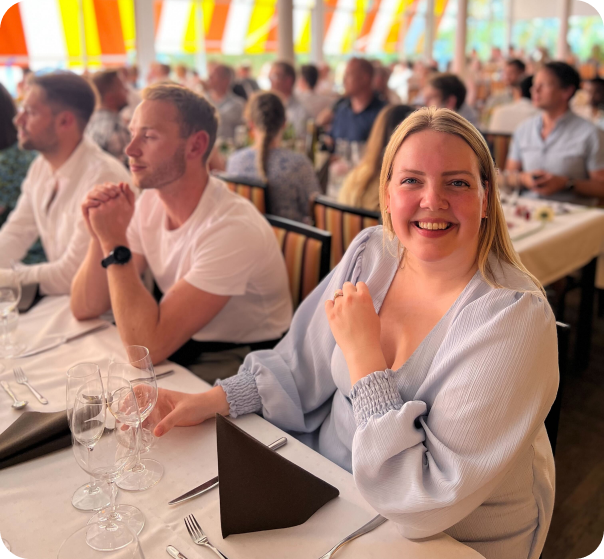 What does our purpose, "We create a better tomorrow through technology", mean to you?
Technology is such an important tool for solving both the big and small issues we're facing today. Tapping into the power of technology is going to be crucial if we want to leave things a little bit better than we found them, and I am proud to be a part of that
What's the twoday culture like?
Inclusive, and full of opportunities. We enjoy what we do, and we enjoy each other's company, which makes coming to work every day that much better! I'm always greeted with a smile, and people are always eager to help you solve a problem or show you something cool they've discovered.
What I do
as a Senior Solution Architect
I'm the tech lead for Power BI, a data visualization software product from Microsoft primarily focused on business intelligence.

I do Power BI webinars and full-day-trainings, and assist my fellow consultants, pre-sales, marketing, and partners with whatever they may need from me.
I currently work at the Norwegian Directorate of Health, where I lead the data warehouse and analytics team we have there.

I do everything from project management, data warehouse development, and building Power BI reports, to troubleshooting, risk assessments, and general operations.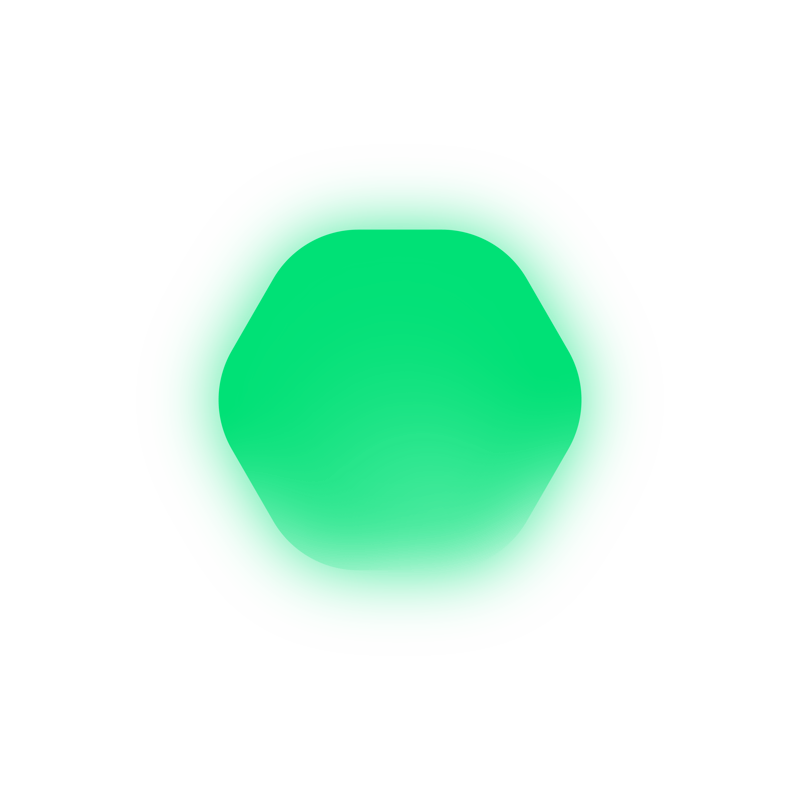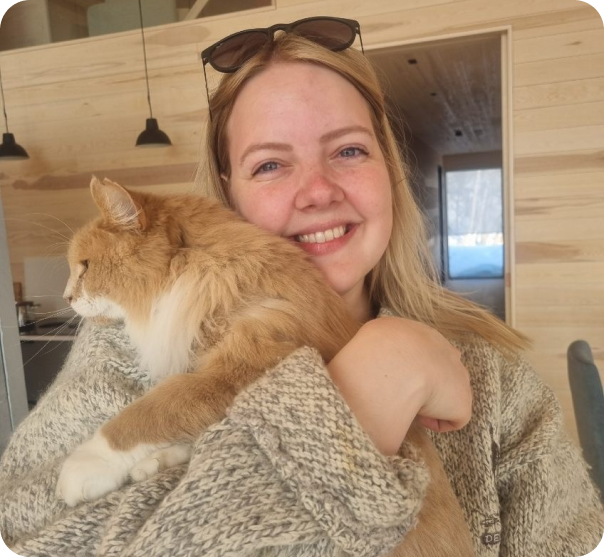 What are some initiatives you take part in at the office?
What initiatives don't I take part in? There's always something to do, whether it's sauna and swimming in the Oslo fjord, tech-seminars, learning how to cook Indian food, ski trips, or just a chill after work – I'm here for it. It's a great way to get to know your colleagues, and I'm a firm believer that people who know each other work better together.
What's your favorite thing to do in your spare time?
If I'm not curled up on the couch with a film or a TV show, I love to take advantage of the food and wine scene Oslo has to offer! So you might just find me at one of Oslo's many great spots, sharing a bottle with some good friends.
How would you describe the ability to balance life and work as a twodayer?
I value my work, but I also really value my free time, and as a twodayer I'm able and encouraged to balance the two.
Let's code a better
future

together

Everyone is going through digital transformation. Few know how to do it. This is where we come in – hand in hand with the latest and greatest technology.

We're an international community of more than 2.000 people doing great things with tech to create a better society. Perhaps you would like to join us?

Our employees are our most important asset – and we are always looking for new playmates across different technologies.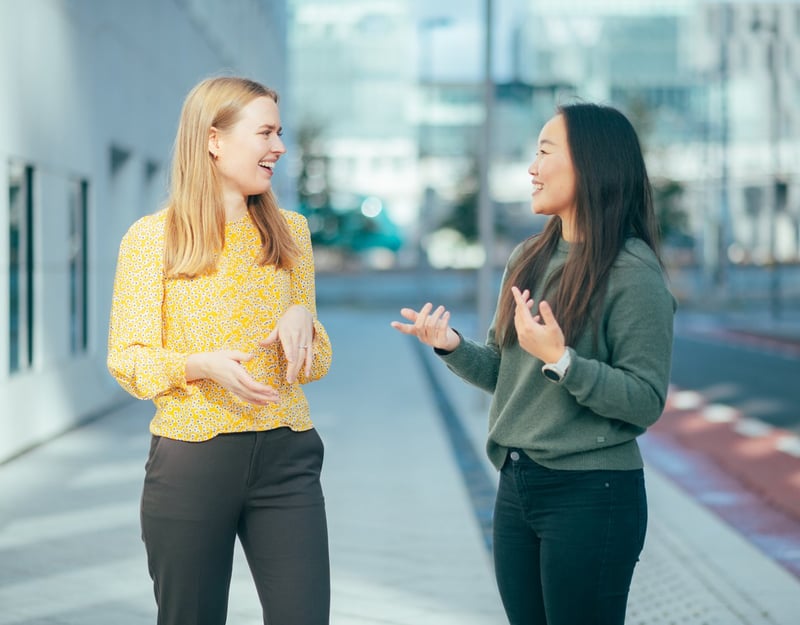 Eyebrow
Developing IT solutions that matter
Browse some of our open positions
Second slide
Heading
Description. Lorem ipsum dolor sit amet, consetetur sadipscing elitr, sed diam nonumy eirmod tempor invidunt ut labore et
Eyebrow
Developing IT solutions that matter
Browse some of our open positions
Second slide
Heading
Description. Lorem ipsum dolor sit amet, consetetur sadipscing elitr, sed diam nonumy eirmod tempor invidunt ut labore et
Eyebrow
Developing IT solutions that matter
Browse some of our open positions
Second slide
Heading
Description. Lorem ipsum dolor sit amet, consetetur sadipscing elitr, sed diam nonumy eirmod tempor invidunt ut labore et