At twoday you can have it all:
Work to digitize our society, to the benefit of people and businesses
Experience proud moments and professional development, including in-depth courses, an international network and a wide selection of tasks
Achieve a healthy work-life balance, with a caring and inclusive culture


With drive, adaptability and a big heart, we make a difference today – and prepare ourselves, clients and society for what tomorrow will bring.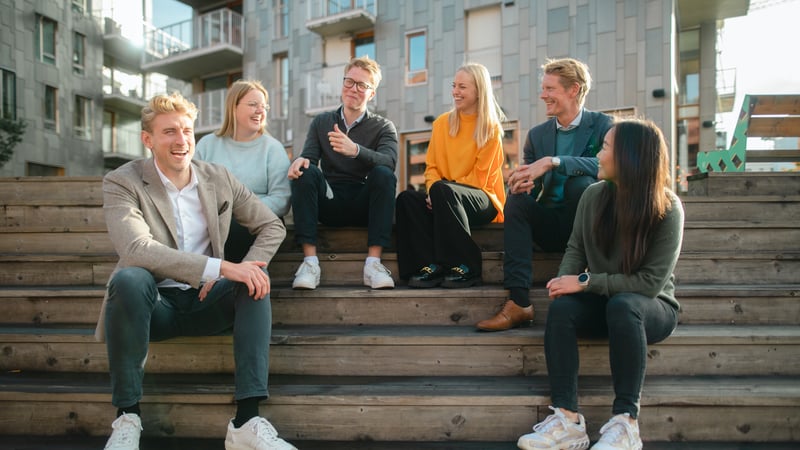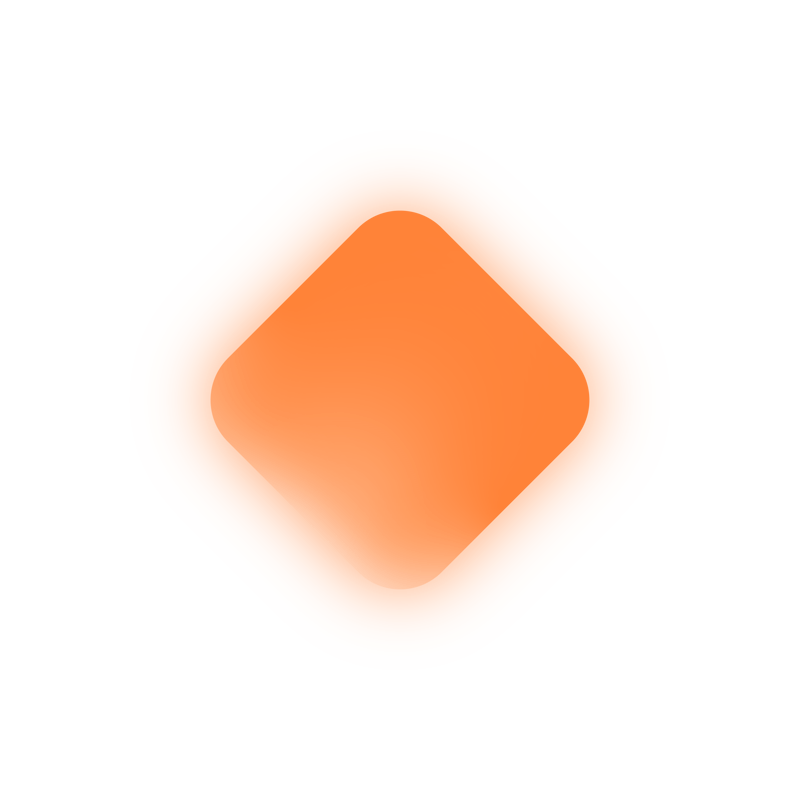 Let's do
great things
with tech together

twoday is an international community of more than 2500 people, creating a better tomorrow through technology.

We support both the public and private sectors with their digital transformation through software development, data & analytics solutions, consulting services and customized applications.

By bringing different perspectives into play, we create great things with tech.
Heart
Our business is run with heart. We care about our employees, our customers and the society. We are a warm community filled with people who have fun and laugh together. We welcome people as they are, we team up and we thrive together.
Drive
To succeed in the digital transformation of our society, we need people with initiative, dedication and engagement. People who continuously develop and learn new things are crucial to the competence needed in our digital age. Our drive and ambition move society forward.
Adaptability
Technology is constantly changing, and so are the needs of people and organizations. We are adaptable in our approach, down to earth and easy to work with. We trust our people and believe that we do our best work when we have a good balance of freedom and responsibility.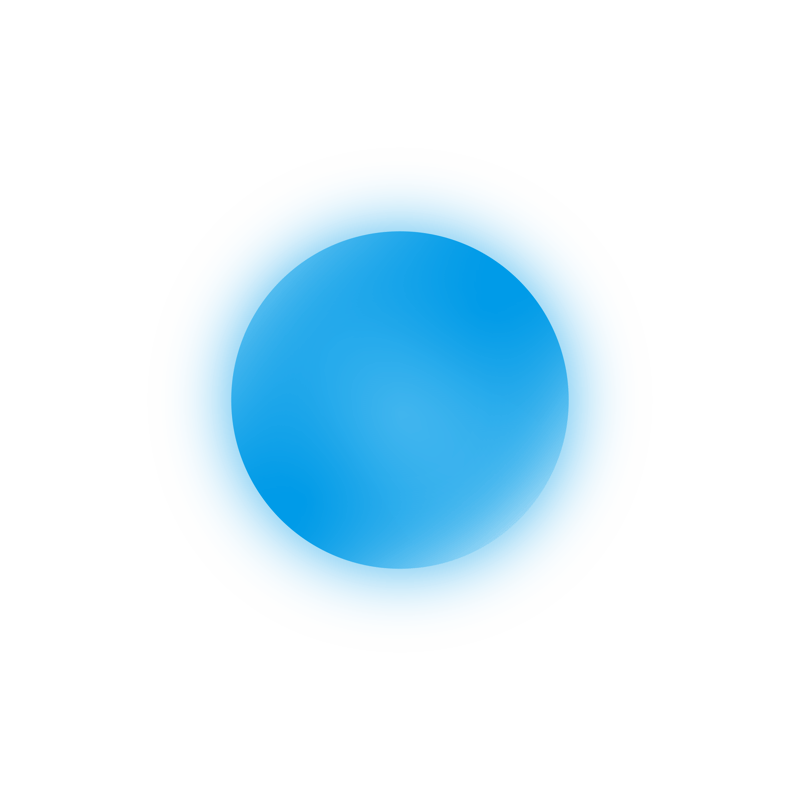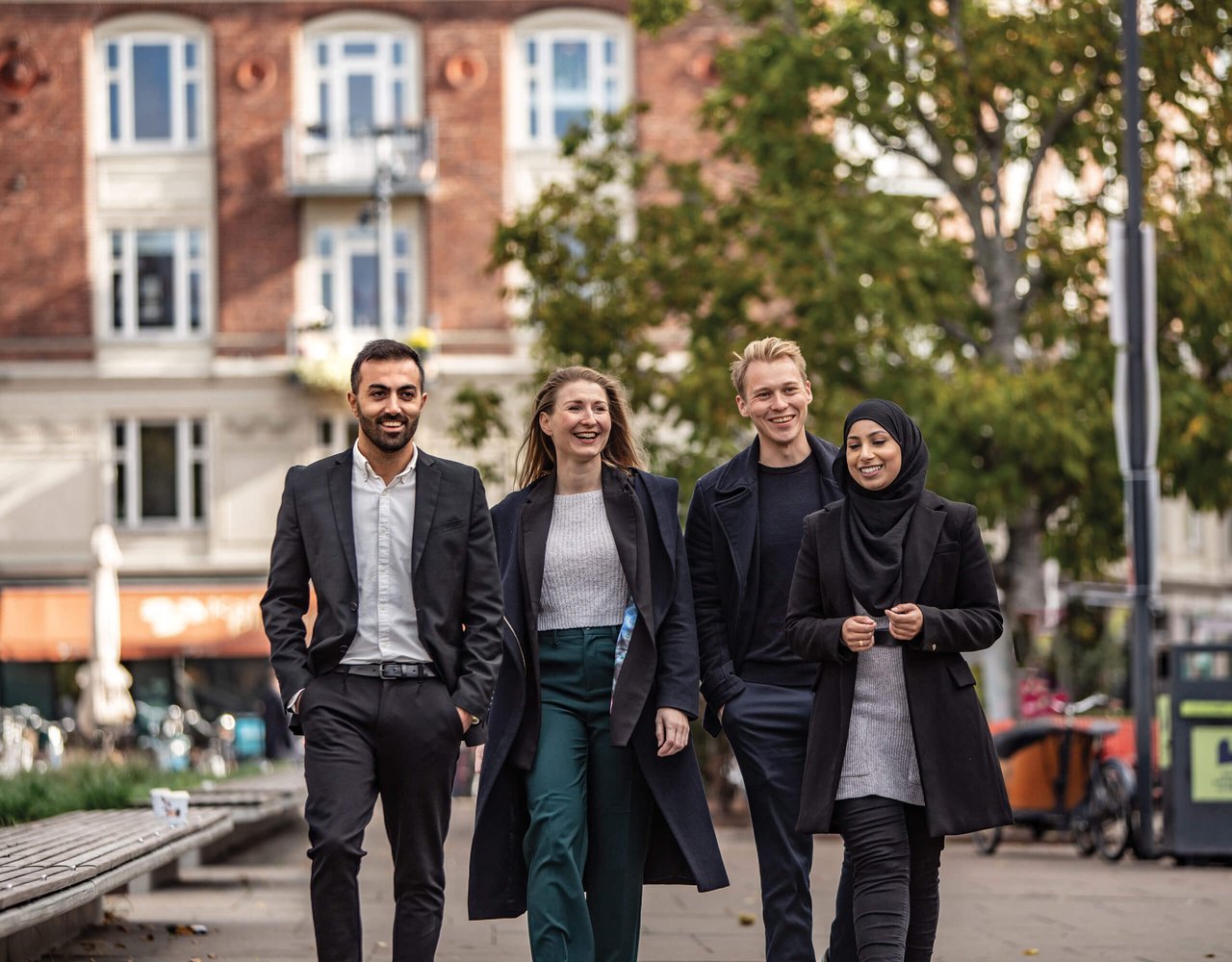 Diversity, equity and inclusion
Our people are invaluable to us, representing a core pillar of our organization.
At twoday, we are committed to fostering a diverse and inclusive workplace where all individuals are valued, respected, and given equal opportunities to thrive. Diversity and inclusion are fundamental to our success as a company, driving innovation, creativity, and collaboration.
We truly live by our values: Heart, Drive and Adaptability.
That's why we have an ambition to grow sustainably through a diverse, equal and inclusive culture.
Embracing diversity
We embrace diversity in all its forms and value the unique perspectives and experiences that each individual brings. Every day, we strive to create an inclusive and welcoming environment where our colleagues feel safe, respected – and like they can be their authentic self.
Equal opportunities
At twoday, we give equal opportunities to everyone based on their qualifications, skills, and performance, without discrimination or bias. We're committed to being fair and objective in everything from recruitment to career development and promotions.
Inclusive work environment
We want people to feel like they belong at twoday. We celebrate our differences and make it a point to let people know they are seen and valued. The social scene at twoday is an example: everyone is always invited in!
twoday ownership
program
We have a philosophy that all of our employees should be able to benefit from the value we create as a company. That's why we have created a co-ownership program that all employees can invest in, at the same terms as our owners. Just another way we put our people front and centre.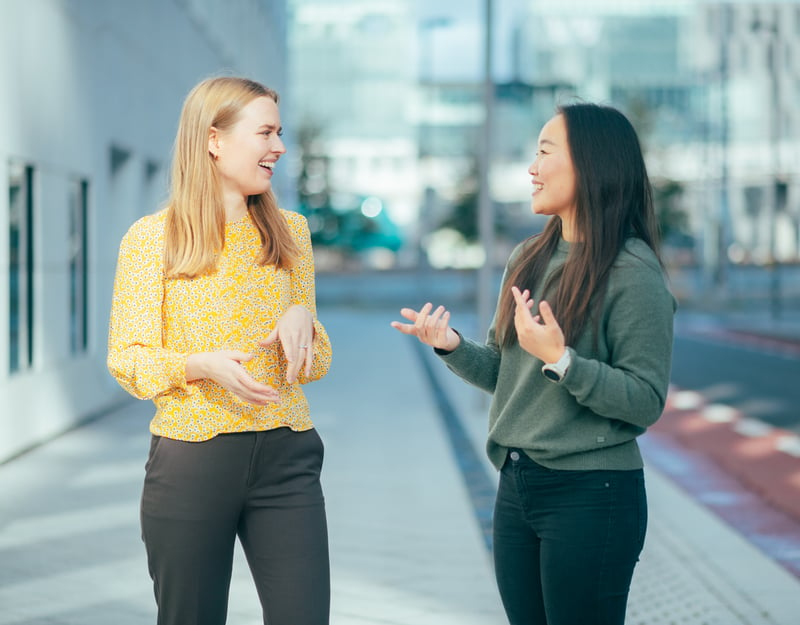 Meet our people
Our people are invaluable to us, representing a core pillar of our organization. Diversity and inclusion are fundamental to our success as a company, driving innovation, creativity, and collaboration.
Learn more about life at twoday by getting to know some of our phenomenal colleagues.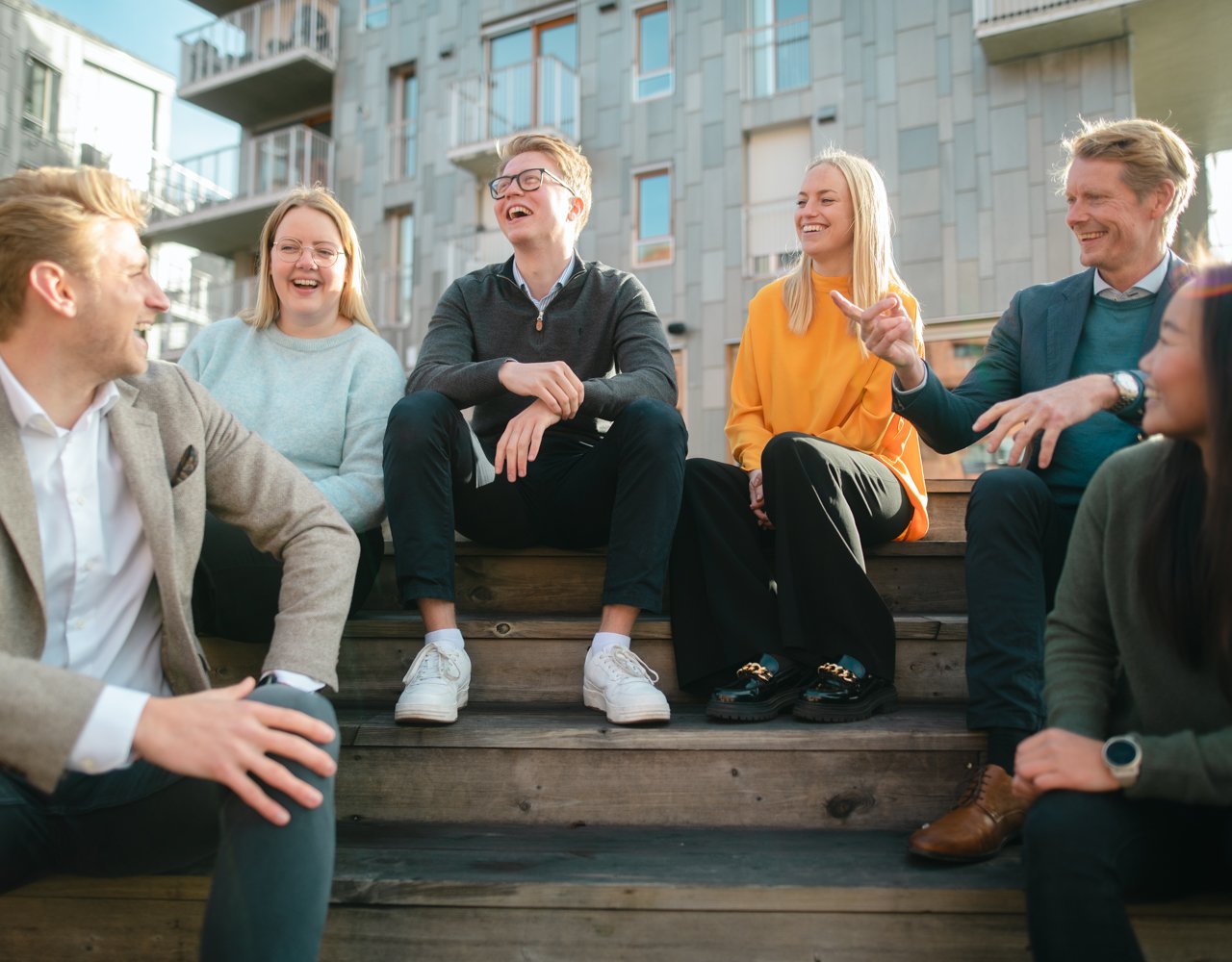 Our locations
Choose from our offices in five different countries across Northern Europe. At twoday, you get the international flair combined with local familiarity. A truly exciting blend, where we learn from and inspire each other across country borders.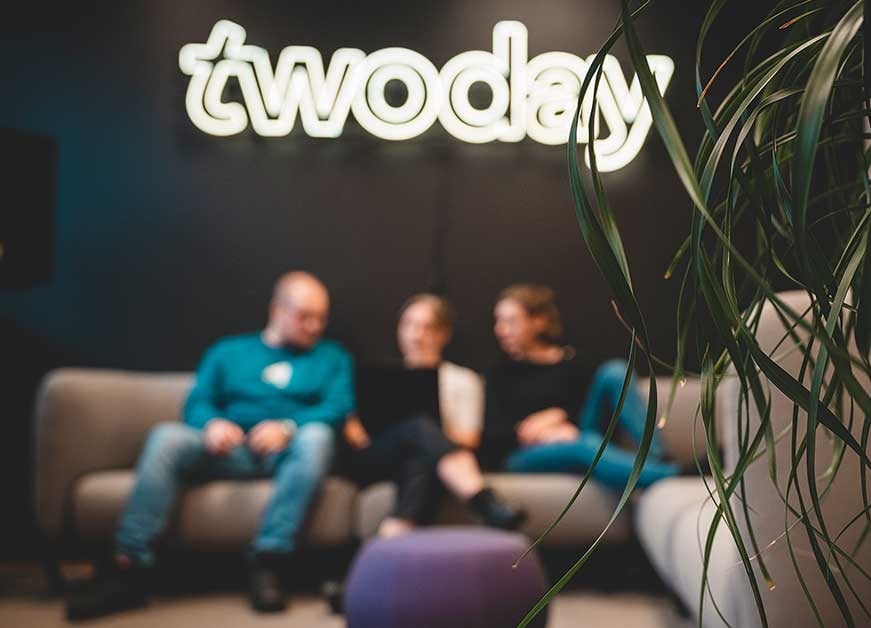 Hive jumping
Want to try out working from another country? Our hive jumping initiative makes it easy for twodayers to spend a few days, or months, at another location.
Hive jumping is also an initiative to encourage quick visits to our different offices for those travelling through town. At twoday, we just like spending time together.
Career development
Career development is not just about climbing the ladder, but also about finding fulfilment and purpose in your work.
At twoday, you can move horizontally and vertically, and explore different departments, teams, or even locations.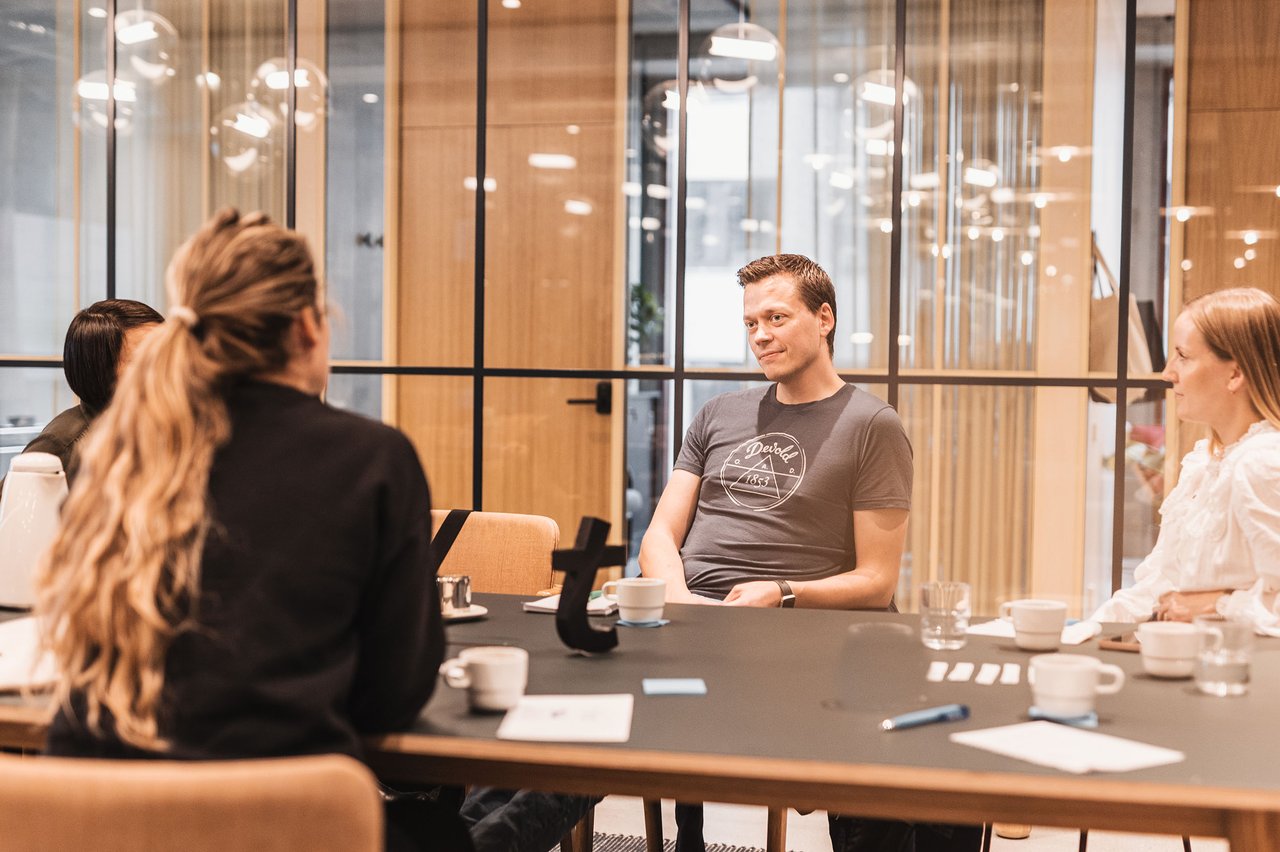 Nur Harges
Software Developer in twoday Finland
"Working closely with the customers is rewarding, as you get to have a genuine contact with the people to whom the solutions we develop ultimately go"
Ragnhild Johannessen
Senior Consultant in twoday Norway
"I have the best and most competent colleagues. At twoday, I get to work on many exciting projects, where we work closely with the customer to create insight, as well as help them in decision-making"