Arnas
Back-End Developer
twoday Lithuania
Why did you choose twoday?
I chose twoday because of the alignment I felt with the company's core values of heart, drive, and adaptability. The genuine commitment to these values was a decisive factor in my decision to become part of the team. I can confidently affirm that twoday doesn't just talk about these values, but turn them into action in every aspect of its operations. Being here for over a year, I have witnessed how these values impact the company's culture and contribute to a truly exceptional work environment.
What's your favorite part about being a twodayer?
My favorite part about being a twodayer is the support from my friendly and helpful colleagues. It creates a positive work environment that I genuinely enjoy. twoday also offers a flexible work arrangement, allowing me to work from the comfort of my home or any other location that suits me best. This freedom enables me to find a work-life balance that enhances my productivity and overall satisfaction.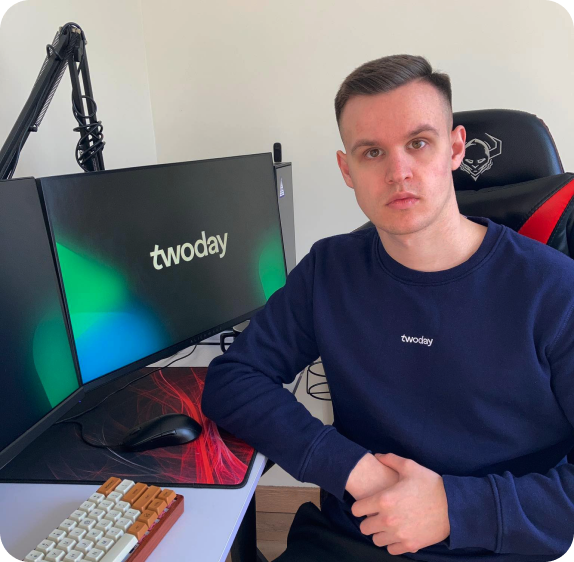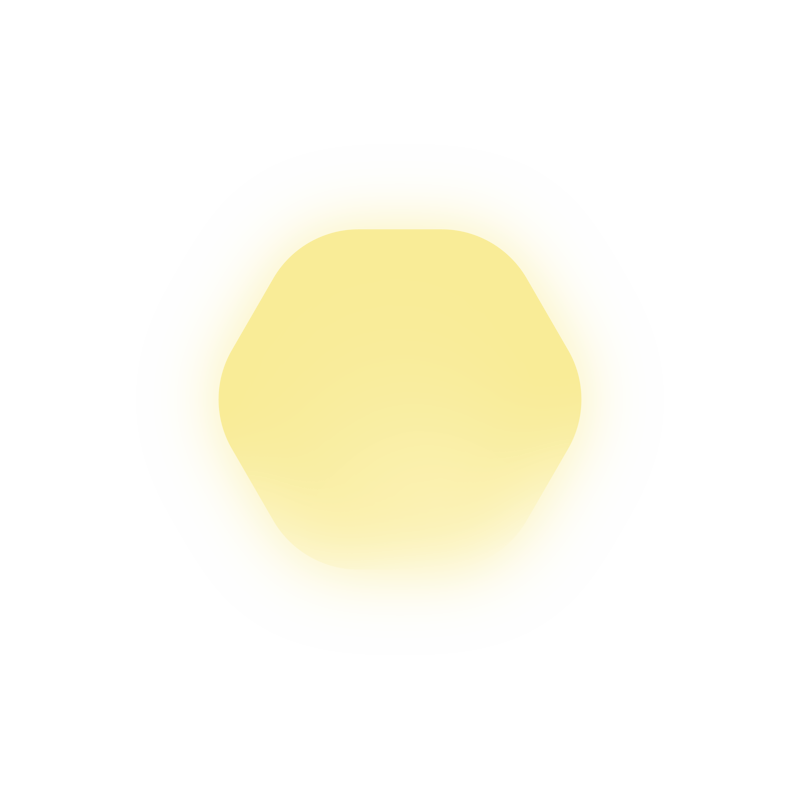 "There are so many positive elements. twoday as a company fosters a friendly environment where colleagues support and collaborate with one another."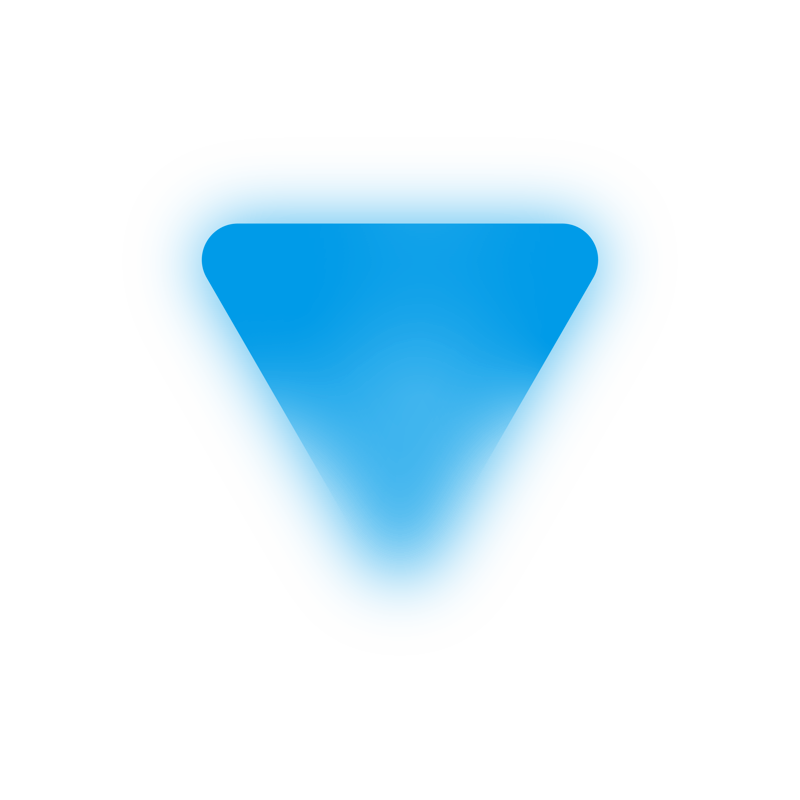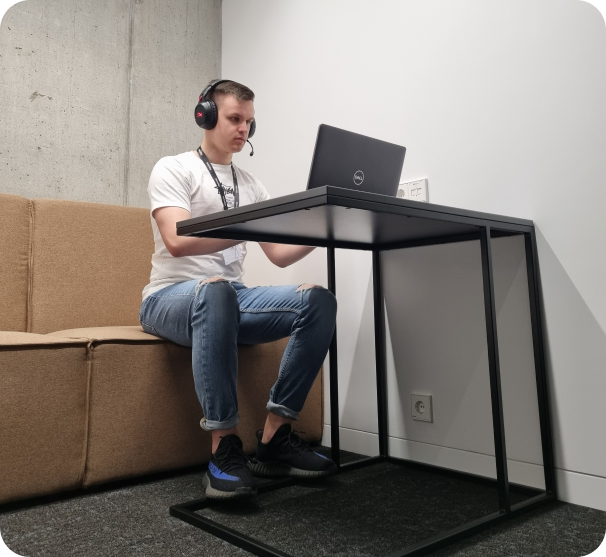 What does our purpose, "We create a better tomorrow through technology", mean to you?
I find fulfillment in developing impactful solutions that enhance lives and make a positive difference. I strive to simplify and improve people's daily experiences and overall well-being through technology.
What's the twoday culture like?
There are so many positive elements. twoday as a company fosters a friendly environment where colleagues support and collaborate with one another. The company values work-life balance and acknowledges the importance of personal well-being. twoday also ensures that employees have access to the best technology, latest tools and resources to perform optimally in their roles.
What I do
as a Back-End Developer
As a back-end developer my job is to write code that forms the backend of websites and apps.

The programming language PHP allows me to effectively write clean, maintainable, and optimized code.
In addition to my programming responsibilities, my daily tasks consist of various meetings that play a crucial role in project management and collaboration.

Meetings typically involve status updates, technical refinements, backlog refinements and weekly planning sessions.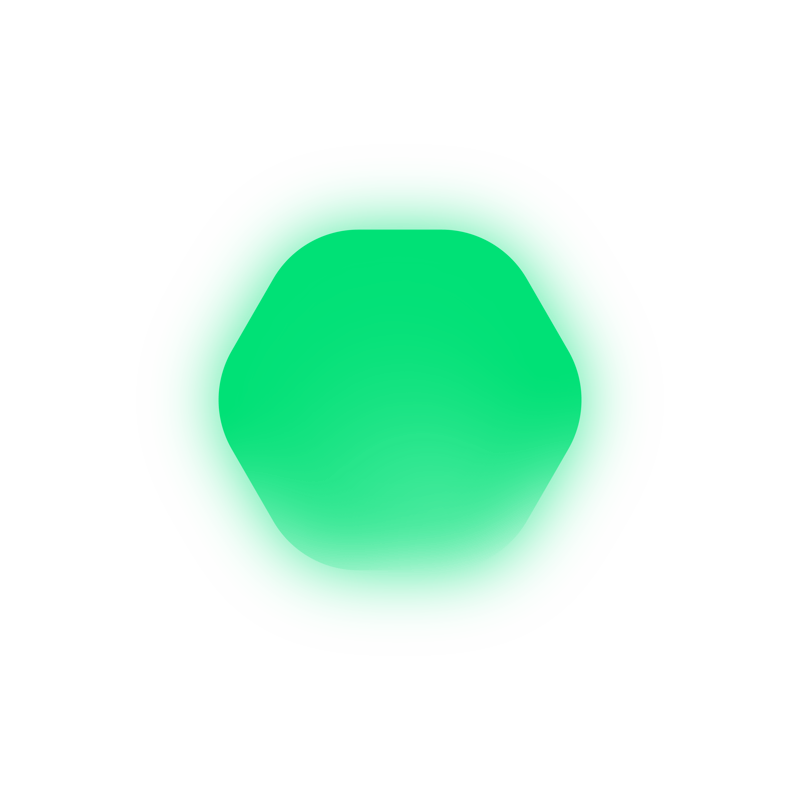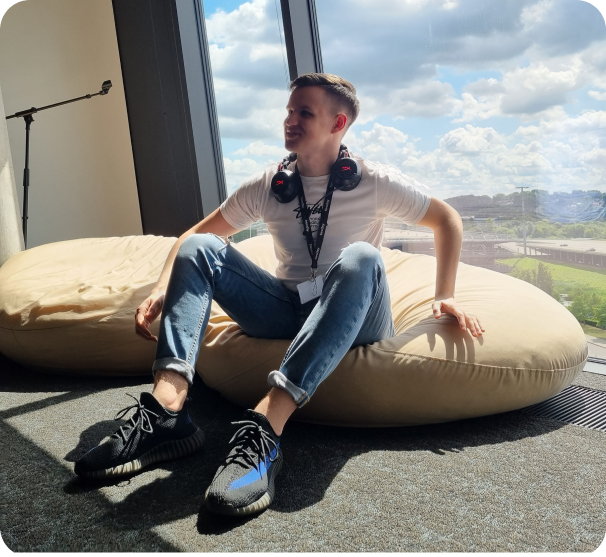 What are some initiatives you take part in at the office?
I actively participate in initiatives that promote a positive work environment. For instance, I play table tennis with my coworkers and regularly chat and discuss with them for knowledge-sharing and brainstorming.
What's your favorite thing to do in your spare time?
In my spare time, one of my favorite activities is participating in esports and playing games competitively. Engaging in esports allows me to combine my passion for gaming with a competitive spirit, challenging myself and continuously improving my skills. It provides an avenue for me to connect with a community of like-minded people who share my passion for gaming. I'm also deeply fascinated with artificial intelligence (AI). I love working on AI projects, exploring new advancements, and staying up-to-date with the latest research and development in this incredible field.
How would you describe the ability to balance life and work as a twodayer?
At twoday, the ability to balance life and work is demonstrated through a range of team building activities that create social connections and relaxation. By offering these initiatives, twoday encourages employees to recharge and engage with colleagues in a more informal setting.
Let's code a better
future

together

Everyone is going through digital transformation. Few know how to do it. This is where we come in – hand in hand with the latest and greatest technology.

We're an international community of more than 2.000 people doing great things with tech to create a better society. Perhaps you would like to join us?

Our employees are our most important asset – and we are always looking for new playmates across different technologies.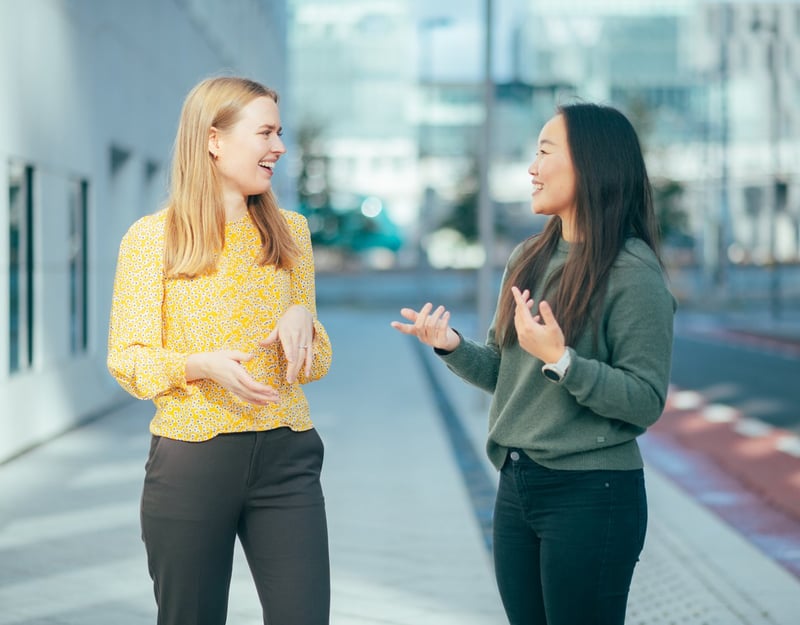 Eyebrow
Developing IT solutions that matter
Browse some of our open positions
Second slide
Heading
Description. Lorem ipsum dolor sit amet, consetetur sadipscing elitr, sed diam nonumy eirmod tempor invidunt ut labore et
Eyebrow
Developing IT solutions that matter
Browse some of our open positions
Second slide
Heading
Description. Lorem ipsum dolor sit amet, consetetur sadipscing elitr, sed diam nonumy eirmod tempor invidunt ut labore et
Eyebrow
Developing IT solutions that matter
Browse some of our open positions
Second slide
Heading
Description. Lorem ipsum dolor sit amet, consetetur sadipscing elitr, sed diam nonumy eirmod tempor invidunt ut labore et