Meet our people
Interested in a career in data science, software development, AI or other tech related fields? Meet our people so you can learn more about who we are and what we actually do here at twoday.
Let's code a better
future

together

Everyone is going through digital transformation. Few know how to do it. This is where we come in – hand in hand with the latest and greatest technology.

We're an international community of more than 2.000 people doing great things with tech to create a better society. Perhaps you would like to join us?

Our employees are our most important asset – and we are always looking for new playmates across different technologies.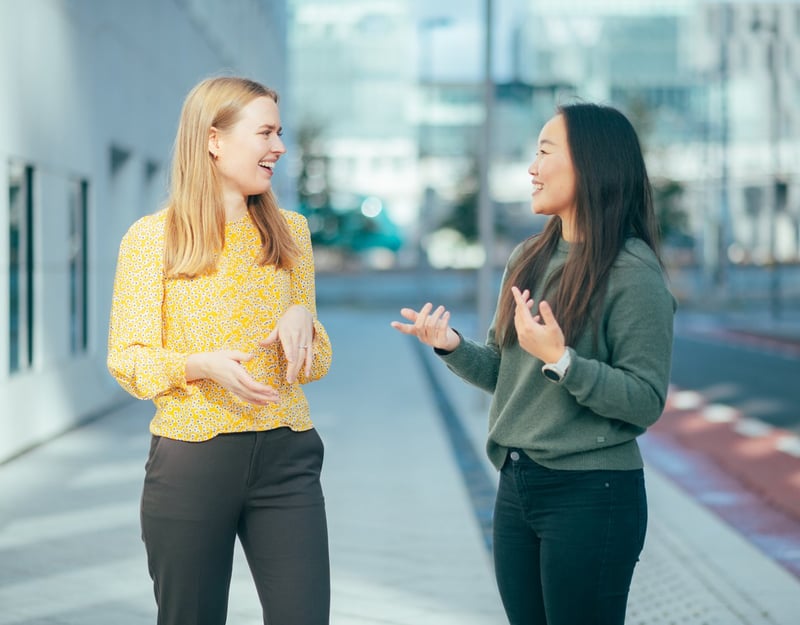 Eyebrow
Developing IT solutions that matter
Browse some of our open positions
Second slide
Heading
Description. Lorem ipsum dolor sit amet, consetetur sadipscing elitr, sed diam nonumy eirmod tempor invidunt ut labore et
Eyebrow
Developing IT solutions that matter
Browse some of our open positions
Second slide
Heading
Description. Lorem ipsum dolor sit amet, consetetur sadipscing elitr, sed diam nonumy eirmod tempor invidunt ut labore et
Eyebrow
Developing IT solutions that matter
Browse some of our open positions
Second slide
Heading
Description. Lorem ipsum dolor sit amet, consetetur sadipscing elitr, sed diam nonumy eirmod tempor invidunt ut labore et