Digital Transformation for NAV
twoday has contributed to the digital transformation at NAV in a number of areas for several of years. Check out what we have done for them.
The Challenge
The corona crisis placed great demands on NAV's IT systems in the form of an explosion of applications for benefits linked to redundancies and increased unemployment. Their systems had to be scaled and further developed at a rapid pace to support new needs and requirements. The organisation was able to deliver new functionality quickly in line with political decisions. The digital transformation that NAV IT had undergone in advance made the directorate well equipped to face the crisis and the necessary changes were delivered continuously for an exceptional period.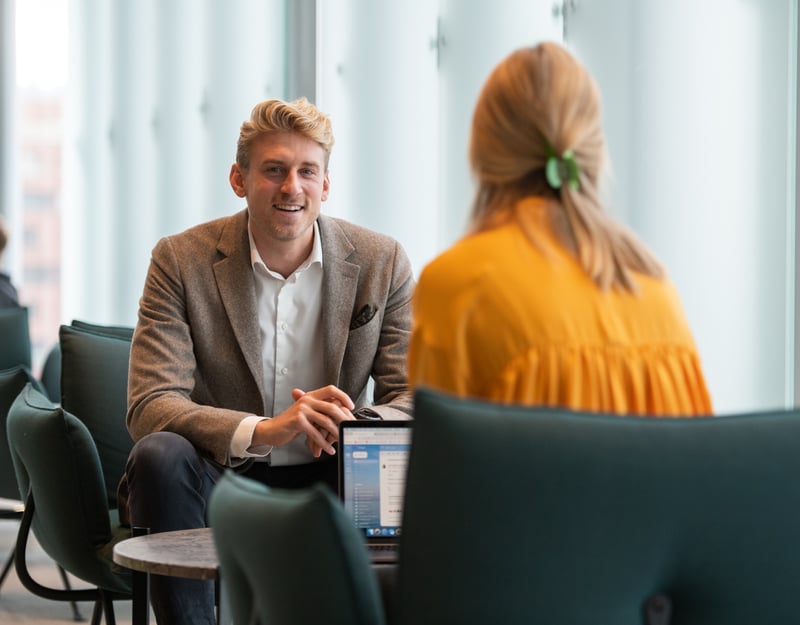 The Solution
Since 2017, NAV has carried out a digital transformation where 4 main deliveries a year have been replaced with 1,400 production setups per week. NAV wanted to take greater ownership of its systems and move the work away from a traditional waterfall approach to agile product development.
In agile product development, the user's needs are put in focus, where improvements and new functionality are continuously launched. With continuous deliveries, ideas can be quickly put into production and continuously deliver value.
NAV has restructured how the organisation works, from traditional project deliveries with many handovers to autonomous teams where people from the subject side and IT work closely together on a daily basis. It provides overall ownership of the solutions and faster clarification of issues.
In order to succeed with agile product development, there are a number of technological prerequisites that must be in place. Such prerequisites are automated construction and monitoring, good code structure and that the teams have the freedom to make good technological choices.
The Value
Early on, internal developers were incorporated into the supplier's team to give NAV increased ownership within the existing supplier contract. Here are some of our main efforts:
Competence transfer to internal developers
Introduction of flexible methods such as scrum and kanban to support the daily work in the teams
Flexible coaching to help the autonomous teams function as best as possible
Migration of existing applications to new platform (NAIS)
Modernisation of old systems and services to remove bottlenecks in the system and ensure downtime-free deployment
Implementation of metrics and dashboards for real-time monitoring of each system
Development of synthetic test data and a self-service solution that gives all teams quick access to necessary test data
Exploring possibilities of adopting public cloud solutions
Improved security in existing applications